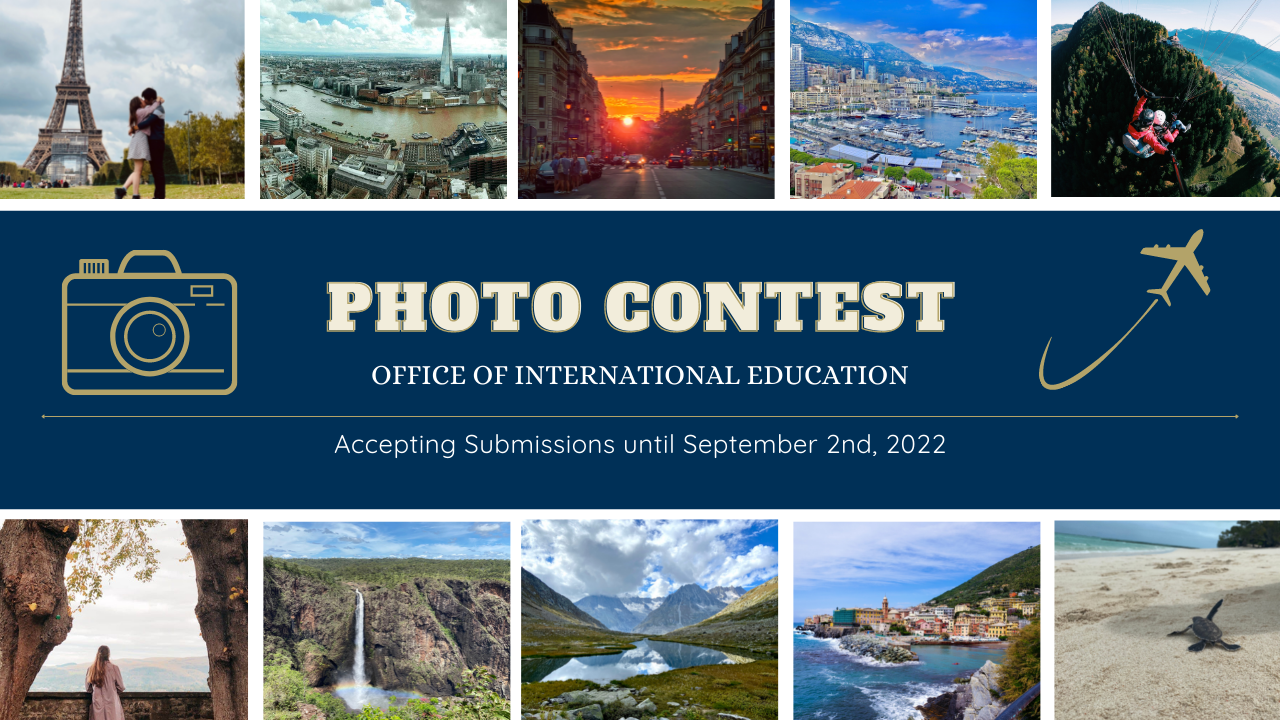 Humans are storytellers and those who participate in Georgia Tech study abroad programs or come from another country to study at GT are no different. Georgia Tech offers life-changing international opportunities-whether that's studying here in Atlanta, studying abroad, researching, or interning abroad. The Office of International Education (OIE) provides a platform for students to share those stories through the annual Photo Contest. Submissions are open to students that have been abroad this past academic year (Fall 2021 - Summer 2022).
 
We are now accepting applications! The winners will be announced in November 17th, 2022 at the Photo Contest Reception.
Contest Categories:
Highlight Photo:

These photos represent the 'highlight' of your time abroad; typically a cultural experience or memorable moment.

Best Landscape Photo:

These photos highlight natural beauty found in landscapes around the world.

Best  Cityscape Photo:

These photos highlight the charm and creativity of man-made metropolitan environments abroad.

Best Ramblin' Abroad Photo: 

These photos showcase Georgia Tech spirit while studying abroad. GA Tech logos must be shown. 
Eligibility
Degree-seeking Georgia Tech Study Abroad Students and International Students who took photos as part of their Fall, Spring, or Summer international experience are eligible to submit 1 photo per category. Please note that students who studied abroad on a Non-GT program are not eligible to submit entries to the Photo Contest.
Photo Submissions
Please note that only 1 photo per category will be accepted (up to a total of 4 Submissions per person) 
All photo submissions must be submitted using the online form and photos/jpgs must measure at least 2400 X 3000 pixels or 3000 X 2400 pixels

Photos that don't match the dimensions requirement, will not be considered in the contest

Photos that don't match the contest category, may be moved to the appropriate category at the judge's discretion

Submissions will be accepted through September 2nd, 2022 using the online Photo Contest Entry Form
Selection Process
The selection committee will be comprised of the OIE Staff. They will select the winners for each category and no student can win more than one category.
The winners will be announced during International Education Week 2022 at the Photo Gallery Reception on November 17th, 2022.
Go to the Photo Gallery to see previous Photo Contest winners