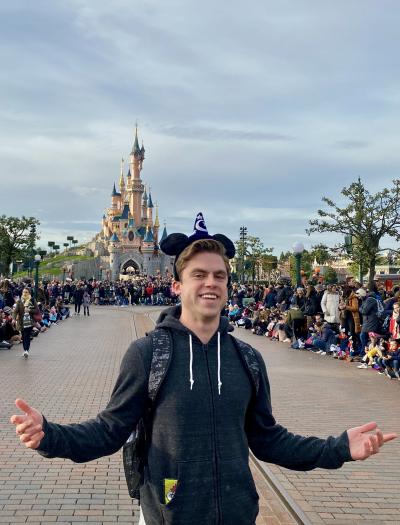 Major: LMC
Program(s): Georgia Tech Lorraine
Email Address: wwillis31@gatech.edu
Hey, Y'all! I'm William Willis, a 4th year LMC major who switched over from Electrical Engineering (Yay Liberal Arts!). A fun fact about me is that my guilty pleasure tv show is Miraculous: Tales of Ladybug and Cat Noir. Everyone that has studied abroad will always say how amazing it was, but in my head, I was like "I bet it's fun, but they are probably exaggerating a bit". Now that I have studied abroad, I think they might be under-exaggerating. I studied abroad at GTL for Spring of 2020, and while my study abroad program was canceled half-way due to coronavirus, I was able to do so much in that time. One of my favorite memories was when I went to Switzerland and sled down a mountain. You learn so much from traveling about other cultures, history, and (personally my favorite) food. Speaking of which, I would do anything for some German food right about now. I became a peer advisor, so I could help others have amazing experiences abroad. I would love to answer any questions that you may have, so hit me up whenever!